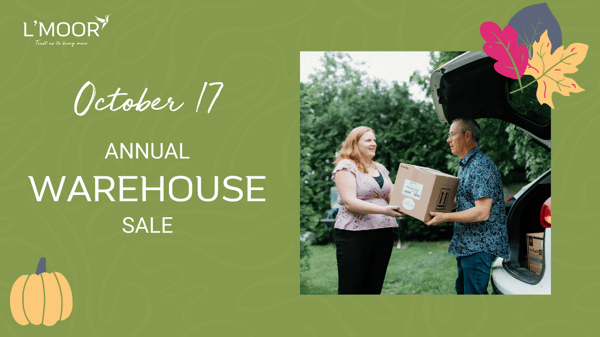 Subscribe to Updates by Text!
Join us for the biggest L'Moor event of the year!
Take the opportunity to shop, socialize and learn in a fun, outdoor atmosphere. This year's tent is even bigger than past years, so that we can fit in all the deals. Here's what we have planned for you:
Products for Esthetics, Waxing, Nail Supplies, Skin Care, and Body Care!
Doorcrashers and overstock inventory (we're bursting at the seams!)
Inventory clear-outs, and discontinued products (at prices lower than any you'll see online.)
Product bundles to help you SAVE
Case quantity deals on your everyday essentials like applicators, gloves, disinfectants and more, to help you stock up for the busy holiday season
Fun choices to start your retail holiday gift-giving planning. We have gifting ideas at all price points.
Build your own skincare bar - endless choices to customize
Swag bags for the first 50 people, and exciting door prizes too

NEW - Live Demos!